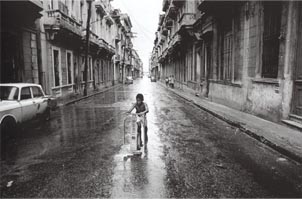 The casa particular of Marilys Herrera González is probably the most beautiful and pleasant room rental service in Central Havana. And it's more than good value!

Both of the rooms have two

comfortable beds.
Besides there is:
• bathroom with WC, washbasin and a cold/hot-water shower
at your own
• a refrigerator which can be used for your own food.
• Air Conditioning/ventilator
• color TV, radio
• and as a great special: a well equiped kitchen!
The apartment is very nice and always kept clean.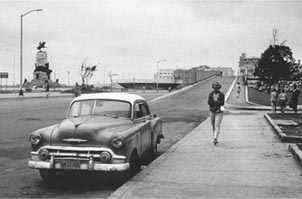 The price is reasonable, especially for Havana:
25 Pesos convertibles the night/room.

You probably won't find an equal place for the same price.
But the most important thing is the kindness of Marilys. She really cares for her guests.
contact/information allows you to get more information – because of simplicity only in spanish. But don't mind: you can send an e-mail to the family Herrera Gonzalez and ask everything about Marilys' casa particular or Cuba as a holiday destination. You can make a RESERVATION there, too.
Now I wish you a pleasant stay at Marilys' private lodging.
Res Staudenmann, author